Lucid Impact Measurement Expands to Linear TV
Insight exchange and sample management platform Cint has expanded its Lucid Impact Measurement service into linear TV, giving marketers a combined view of their campaigns while delivering daily cross-screen reporting for brand lift insights.

<! pod><! pod>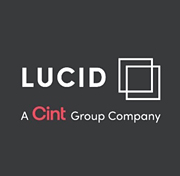 Last October, Cint acquired rival firm Lucid, whose Impact Measurement ad insights and analytics product was developed to provide self-service features to measure brand lift and optimize media performance for digital campaigns. The product's linear TV measurement uses a multi-source data approach, with integrations from audience verification providers SambaTV and iSpot.tv, and matches audiences against Cint's first-party marketplace of survey respondents for a total reach of more than one million TV consumers.

This survey-based approach is also validated on usage and behavioral data to provide lift results for key brand KPIs. Marketers choose their preferred audience measurement source to match against Cint's available respondent pool, to reach and understand the perception and attitudes of consumers toward their campaigns.

Lindsay Fordham, VP of Product at Cint, previously in the same role at Lucid, comments: 'The industry has reached a tipping point when it comes to measurement. Improving brands' ability to measure the impact of their campaign performance across every channel and putting that into a singular view is just one way to help marketers make smarter decisions on how to spend their ad budgets and deliver better campaigns overall'.

Web site: www.cint.com .