Klaviyo Launches Unified Customer Data Platform
In the US, e-mail marketing platform Klaviyo has launched an enterprise solution called Klaviyo One, helping large brands bring all their customer data together to drive personalized experiences at scale.

<! pod><! pod>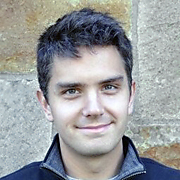 Klaviyo gives online brands direct ownership of their consumer data and interactions, to help them convert transactions into long-term relationships. Users of its platform can combine customer data with more than 220 native integrations and open APIs to automate personalized e-mail and SMS communications.

The new Klaviyo One can ingest, unify, store, query and analyze customer data from 'any' source, from any period of time, and then offers reporting, predictive analytics and machine learning tools to deliver omnichannel experiences at scale. Automated A/B testing is also possible through the solution.

CEO and co-founder Andrew Bialecki (pictured) comments: 'Today, if you're a high-scale or high-growth consumer business, you buy and cobble together your customer technology stack with software from multiple vendors that barely integrate at all, and certainly not in real time. That creates major problems - customer data and customer experiences don't talk to each other, and you end up with poor consumer experiences and frustrated internal teams. Klaviyo is the one place to get all the software, infrastructure and expertise you need to build your customer stack and scale how you delight consumers and drive revenue'.

Web site: www.klaviyo.com .