Reckitt Launches 'Ignite' Online Innovation Hub
Multinational consumer goods company Reckitt has launched an online innovation hub called Ignite, through which it aims to create solutions to solve 'some of the world's greatest challenges'.

<! pod><! pod>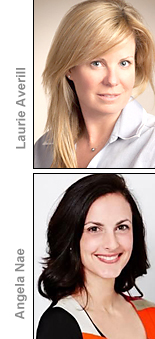 Anglo-Dutch firm Reckitt produces health, hygiene and nutrition products. As part of the launch of its new hub, the company is inviting entrepreneurs, academics, healthcare professionals and innovators to partner with the company to use science and technology to tackle challenges to 'protect, heal, and nurture the world'.

The business says it is looking for innovative proposals with technologies related to its existing products and portfolio, or to the development of new products, processes, and packaging related to its business. Laurie Averill, Global Head, R&D External Partnerships & Portfolio Management, explains that the company is seeking to connect with the 'most innovative people around the group' to, for instance, help design and develop low carbon products, providing consumers with sustainable options for their home care, or for new packaging closure systems for liquid products and applications.

Chief R&D Officer Angela Naef adds: 'I am excited about the launch of Ignite with Reckitt Platform. This will give Reckitt the opportunity to accelerate science and technology-led innovation on a global scale. It supports our ambition to drive disruptive innovation and provides a platform for category teams to sponsor innovation-led challenges.'

Web site: www.reckitt.com .