Schlesinger Group Re-named 'Sago'
US-based International data collection and research tech company Schlesinger Group has been re-branded as 'Sago', which Executive Chairman Steve Schlesinger says is not merely a name change, but also a commitment to an 'inspiring new chapter' in optimizing the firm's offerings.

<! pod><! pod>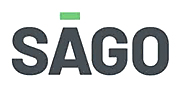 The group was founded in 1966 by Sarah Schlesinger, who led the company until the late 1980s - her son Steve then took over as CEO. In November, he moved into the role of Executive Chairman, following the appointment of former Kantar Americas CEO Reed Cundiff as CEO, and the promotion of Isaac Rogers to company President.

Newly re-named Sago offers a broad range of managed and self-serve qual and quant solutions, including recruitment and project management for any methodology, online or in-person, and panel acquisitions. Sago also has a global network of proprietary facilities, panels and partnerships to provide worldwide data collection and project management services.

In an online message, Cundiff said the firm had listened to customers and realized that while 'Schlesinger Group' reflected the family business origins and focus group expertise, it didn't encompass the full scope of MR solutions the business offers. 'I'm excited about the future of our company and the future of market research, and I hope you agree. The next five decades can be just as transformative as the last if we remain flexible and let listening lead the way', Cundiff added.

Web site: www.sago.com .