UKOM Extends Ipsos iris Endorsement to 2027
UK audience measurement body UKOM has extended its endorsement of Ipsos' iris solution to 2027, following what the global agency describes as a 'series of successes'. In addition, Ipsos has added online video data insights to the iris platform.

<! pod><! pod>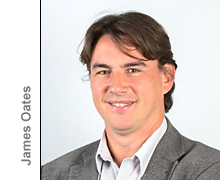 Developed in partnership with mobile research tech firm RealityMine, the iris single-source panel comprises 10,000 individuals who have installed software on all their connected devices (computer, smartphone and tablet), enabling direct observation and understanding of online behaviour rather than relying on complex models to measure duplication. The solution was officially launched in early 2021, and provides UKOM with data covering day of week and time of day over a broader range of audience segmentation, beyond simple demographics.

Ipsos latest upgrade allows iris users in the UK to gain a deeper understanding of online video consumption, including the types of videos being watched, the devices they are being watched on, and the demographics of the viewers. James Oates (pictured), Head of Ipsos iris, comments: 'We are delighted to announce the extension of our endorsement by UKOM, and excited to continue working with our partners to provide the most comprehensive online audience measurement solution available. Our new developments in video data insights and expansion into Australia will further enhance the value of our platform'.

Web sites: www.ukom.uk.net and www.ipsos.com .