Kynetec Buys Crop Sector MR Specialist MQ Solutions
Agriculture and animal health specialist Kynetec has acquired MQ Solutions, which provides a monthly price and retailer monitoring service, tracking farmgate prices from dealers of crop protection and crop nutrition products in Brazil. Terms of the deal were not disclosed.

<! pod><! pod>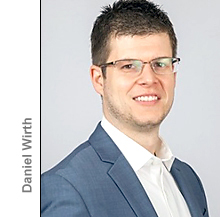 MQ Solutions' price tracking service was established in 2011, and includes twelve years of historical price tracking data, enabling subscribers to identify and track key pricing market trends over time. The firm has also previously conducted bespoke price tracking and monitoring for clients in the LATAM region.

As part of the deal, MQ Solution's employees will join Kynetec's team of industry experts, interviewers, data analysts, marketing scientists and data visualization specialists. MQ Solutions' previous owners João Carlos Vianna de Oliveira and Marcelo Temperini Couto say that by combining both fieldwork teams and accessing the detailed regional product use data from Kynetec's FarmTrak with MQ Solutions' pricing data, will provide clients with the means to understand price movements by crop and by region.

Daniel Wirth (pictured), Kynetec CEO, adds: 'We are very pleased to welcome the MQ Solutions team to Kynetec, strengthening our presence in Brazil to around 100 research professionals. We are excited to bring new valuable and actionable insights to the industry by combining MQ Solutions' established and high quality price tracking service with Kynetec's FarmTrak crop protection market tracker.'

Web site: www.kynetec.com .