IPG and D-Wave Quantum to Build 'High Value' Audiences
Ad agency network Interpublic Group (IPG) and Canadian quantum computing company D-Wave Quantum have announced they will be collaborating on the research and development of quantum-hybrid applications for customer targeting.

<! pod><! pod>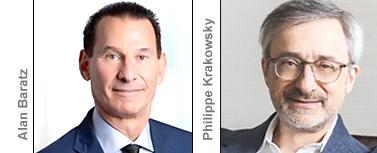 D-Wave describes itself as 'the world's first commercial supplier of quantum computers'. Combining these with its hybrid solver systems and IPG's data assets will allow the companies to create quantum applications for building 'high value' audiences for marketers, the partners say. Alan Baratz, CEO of D-Wave, says his firm is excited to work with IPG to bring massive amounts of data to create hyper-targeted campaigns that drive desired outcomes for brands.

Philippe Krakowsky, CEO of IPG, adds: 'At IPG, we understand that every customer is unique, with very personal passions, behavior and motivations. By working with D-Wave and adopting quantum technology as part of our tech stack, we believe we can uncover an even greater collection of data-driven insights to deliver more relevant and effective marketing for our clients, at scale'.

Web sites: www.interpublic.com and www.dwavesys.com .