Turnover Up 14.9% at Nunwood
UK agency Nunwood has reported a 14.9% rise in sales for the first half of the year, compared with the same period last year. The agency's turnover increased £640k to more than £5m.

<! pod><! pod>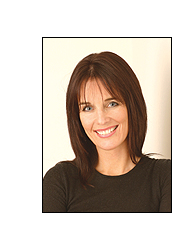 The firm says the increase has mainly been driven by solid performance in its North American and European insight businesses, coupled with strong growth from its Fizz knowledge management solution.

CEO Clare Bruce said that while the firm had experienced a drop in demand for more routine research services, clients are working with Nunwood to maximise their ROI.

'These excellent second-quarter financials, coupled with several recent senior appointments, place the group in a strong position for continued growth well in excess of industry norms through the remainder of 2009/10,' she stated.

Nunwood has offices in London, Leeds and New York and is a three-time recipient of Marketing magazine's 'Agency of the Year' award (2004, 2005 and 2007).

Web site: www.nunwood.com .