Behavioral Ad Platform Rolled Out
Behavioral targeting firm Rocket Fuel has launched an intelligent online ad-serving platform that combines social, behavioral, contextual, search and many other sources to understand consumer interest and intent.

<! pod><! pod>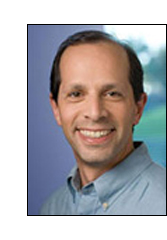 The firm was founded by predictive modeling and customer segmentation experts from Yahoo!, DoubleClick, Epiphany and salesforce.com to help media buyers better understand what they are buying, who their ideal audience is, and why consumers are engaging with particular ads.

The new platform combines data mining algorithms, artificial intelligence and analysis in order to customize every campaign and serve up the most appropriate ads in the context of each advertiser's marketing objectives.

The platform uses a technique called Progressive Optimization to provide rapid automated testing and user-level targeting to adjust campaigns in real-time.

'We believe there is a profound difference between reaching audiences and activating customers,' said President and co-founder Richard Frankel. 'For us, it's about marrying many different types of data with advanced technology to create intelligent and dynamic campaigns that reach the people who will buy, blog, tweet or tell their friends about your product or brand. Our goal is to turn passive audiences into active consumers.'

Headquartered in Redwood Shores, California, the company is online at www.rocketfuelinc.com .