CASRO Issues Draft Social Media Research Guidelines
US-based MR association CASRO has issued draft Social Media Research Guidelines, providing an 'ethical framework' for studies. The guidelines were written in consultation with ESOMAR, with the aim of ensuring uniformity of definitions and practices.

<! pod><! pod>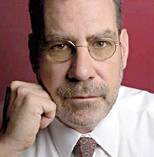 In preparing the document, CASRO Task Force members had extensive discussions with researchers involved with all facets of social media data collection, research and reporting. The Guidelines reflect the industry's ethical and professional principles set forth in the CASRO Code of Standards and Ethics, and are designed to be 'sufficiently broad and flexible' to address both current and anticipated trends in the sector.

Peter Milla, who is the principal author of the draft, says future governmental regulations are likely to change how social media research is conducted, and that the guidelines have been drawn up with respect for privacy, data protection and intellectual property.

'We realize that the online space is a dynamic environment and therefore these guidelines establish continuing ethical principles that researchers can apply to specific technologies and methods as they emerge,' notes Milla www.mrweb.com/mrt/pmilla.htm .

The draft can be viewed on CASRO's web site: www.casro.org/SMR_guidelines.cfm . Feedback is requested by 2 September 2011.