Nielsen Buys Neuromarketing Firm Innerscope
Nielsen has acquired neuromarketing firm Innerscope Research, which it will merge with its brain specialist company NeuroFocus under the Nielsen Consumer Neuroscience brand name. Terms of the deal were not disclosed.

<! pod><! pod>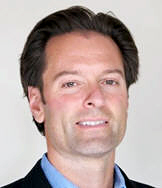 Boston, MA-based Innerscope, which was founded in January 2006 by Dr Carl Marci and Brian Levine, combines biometrics, neurometrics and psychometrics with its own proprietary software, to help understand consumer behaviour, and to measure and analyze audience engagement with any media stimulus. Last year, it launched a standalone neuroscience kiosk called Sensus, which provides marketers with a cost-effective way to gain insights into consumers' conscious and non-conscious attitudes and emotions.

Nielsen acquired NeuroFocus in 2011, and will now merge it with Innerscope, adding the latter's biometrics and facial coding technologies plus additional expertise in eye tracking and integrating self-report to its existing EEG and other technologies. This will give Nielsen Consumer Neuroscience a 'comprehensive suite of conscious and non-conscious research solutions on a global scale'.

Dr Marci (pictured), who is now Chief Neuroscientist at Nielsen Consumer Neuroscience, comments: 'By integrating our complementary technologies and science, we believe that Nielsen immediately becomes the largest and most complete consumer neuroscience company in the world. We can deploy the right tools for our clients, delivering unprecedented consumer insight across the globe'.

Web sites: www.nielsen.com and www.innerscoperesearch.com .