BVA Nudge Unit Opens in UK
Paris-based research and consultancy company BVA Group has rolled out its 'Nudge Unit' in the UK, led by Scott Young, who also serves as an SVP of the parent company.

<! pod><! pod>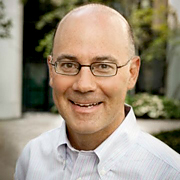 The Unit uses behavioural science to help corporations, government entities and NGOs achieve organisational change. Drawing on principles made famous by academics and Nobel Prize winners such as Richard Thaler and Daniel Kahneman, the unit specializes in the creation and execution of interventions that 'nudge' consumers, citizens, employees and leaders towards desired behaviour. Services include consulting, training and the co-creation of 'behavioural interventions'. Specific areas of expertise include customer experience, workplace change management and digital adoption/communication, and in sector terms retail and FMCG, transportation, tourism and financial services.

The Unit already has teams in France, the US, Latin America and Singapore. Young (pictured) leads the UK initiative after twenty years as CEO of shopper insights agency PRS IN VIVO, which was acquired by the group last August. He is joined by three colleagues: Richard Chataway, Koen Smets and Ted Utoft. Chataway previously ran his own agency Communication Science Group, before which he was Head of Ogilvy Change; Smets helps organizations work better through the application of behavioural insight and advises the BVA Nudge Unit globally; and Utoft most recently served as Senior Qualitative Business Director at PRS IN VIVO, and brings specific expertise in nudging digital adoption and conversion.

Commenting on the launch, Young said: 'We are very excited to bring the BVA Nudge Unit to the UK. We know that there's a great deal of interest in applying behavioural science to business challenges. And our team has proven success in helping clients to change the behavior of their customers and employees'.

Web site: www.bvanudgeunit.com .