Dynata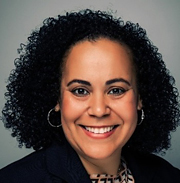 In the US, panels and first-party data and insights platform Dynata has appointed Amber Leila Esco as Director of Business Development for Healthcare Solutions.

Esco (pictured) joins Dynata with more than 25 years' industry experience, primarily focused on healthcare market research. Most recently she was Senior Director, Insights Business Development at full-service insights firm Health Union which focuses on patients with chronic diseases. Prior to this, she worked for M3 USA as Chief Strategy Officer; Kantar as VP, Business Development; and Schlesinger Associates as EVP. She was recently elected to the Intellus Worldwide Board as a Director at Large, is a long-time volunteer with the Insights Association, and with the former PMRG, where she held various leadership roles, including Chairwoman of the Board.

In her new role, Esco will help build clients relationships to expand the market for Dynata's healthcare offerings.

Web site: www.dynata.com .