Borderless Access Launches Philippines Panel
Emerging markets specialist Borderless Access has extended its presence in Asia through the launch of a 20,000 member consumer panel in the Philippines.

<! pod><! pod>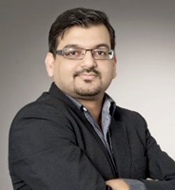 Founded more than ten years ago, the company currently operates consumer and B2B panels with 1.4 million members, along with an IT panel and niche audience panels across the travel, automobile, finance and mobile segments. Earlier this year, it launched a Polish service and a panel in Chile.

The new panel is the firm's fourteenth, adding to five other Asian panels - in China, Indonesia, India, South Korea and Taiwan - which offer access to around 750,000 panellists.

Commenting on the launch, SVP Dushyant Gupta (pictured) said: 'With one of the fastest growing economies in Asia, a large English speaking population, and an expanding purchasing potential, the Philippines is on its way to become an attractive market for global businesses. Our new triple opt-in, mobile and social media verified panel represents these online consumers.'

Web site: www.borderlessaccess.com .