SurveyMonkey Bows Audience Sample Service in UK
Palo Alto, CA-based online DIY research specialist SurveyMonkey has rolled out its 'Audience' sampling service in the UK, providing businesses with direct online access to a panel of tens of thousands of consumers.

<! pod><! pod>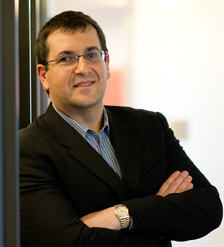 Through the service, which was launched in the US in 2012, users can select those respondents with the most relevant demographics to take part in their surveys. These demographics include gender, age and location, household income, children's age, technology use and education. The service is part of the broader SurveyMonkey platform, which imports demographic data directly into customers' accounts in real-time.

CEO Dave Goldberg (pictured) explains: 'Millions of people already use SurveyMonkey to poll their own customer databases, but Audience lets them go a critical step further and reach consumers they haven't yet made contact with. Our panel recruitment model, based on charity donations for every completed survey, ensures a higher quality of respondents and greater accuracy of results, which can be delivered in 48 hours.'

Goldberg says that by next year the company will have the largest pool of respondents in the UK. SurveyMonkey now has around 450 employees - more than double its headcount two years ago when a financing round valued the company at $1.35bn - and boasts 80m completed surveys on its platform worldwide each month, with 10% of those coming from UK respondents.

A feature based on our recent interview with Dave Goldberg will appear shortly on the site - and you can see exclusive video of the interview at the BIG Forum meeting in London on 2nd December - details from nickt@mrweb.com .

Web site: www.surveymonkey.com .