BPC Urges Lords to Reject Regulation of Polls
The British Polling Council (BPC) has urged the House of Lords to reject a private members bill brought by Lord Foulkes of Cumnock this week, aiming to regulate opinion polls, in the light of apparent high profile errors in the Scottish referendum and general election.

<! pod><! pod>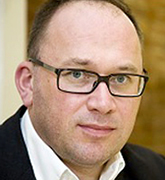 If passed, the Regulation of Political Opinion Polling Bill would establish a body overseeing voting intention polls for all elections and referenda in the UK, and with authority over methods of selecting respondents, question wording and the publication of polls during a campaign.

BPC President Professor John Curtice argues: 'What is needed now is a critical and open appraisal of where the polls went wrong, not the heavy hand of regulation that, in attempting to impose common standards, would make it more likely that the polls all get it wrong again in future. As any economic forecaster knows too well, forecasting how people will behave is always a difficult enterprise. No-one has yet suggested that, despite their many errors, economic forecasting should be regulated, and it is not clear why attempting to anticipate how people will vote should be treated any differently'.

Conservative peer and Populus co-founder Lord Cooper of Windrush (pictured) said the proposed body 'couldn't and wouldn't' have prevented the errors made in the two votes, but might prevent pollsters from being able to fix them. Lord Bridges of Headley expressed the fear that the Bill would be equivalent to setting up an 'opinion police', endangering free speech and democracy.

In proposing the bill, Foulkes made particular reference to the promises made to Scottish nationalists in a 'rogue' YouGov poll on September 7th, which appeared to put the Yes vote ahead for the first time just days befo0re the Referendum, causing panicking politicians to head north of the border and make promises they may now regret, awarding greater powers to Scotland. He added: 'The course of history was changed by that one inaccurate poll'.

Cooper countered: 'If we had had the regulatory body you proposed in existence through the last Parliament, we would have no point of reference, no way it would have detected during that five year period that suddenly poll methods which had been accurate has become wrong. It is only after the fact, after they err at an election, we can see that clearly'.

Lord Bridges said the bill would be 'a good case of legislation in haste', adding: 'The Bill has a strange whiff of George Orwell mixed with Inspector Clouseau about it'.

The Bill will be debated further but is considered unlikely to become law.

The BPC is collaborating with the MRS on an independent inquiry to examine how pollsters underestimated the Conservative lead over Labour during the run-up to the recent general election - this is due to report by March 1st 2016.