Millward Brown Debuts B2B Version of Link
Media and comms research specialist Millward Brown has launched a new version of its Link ad copy-testing solution, allowing B2B marketers to assess the performance of their ads against brand and sales objectives.

<! pod><! pod>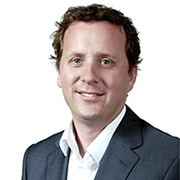 Launched for B2C marketers more than 25 years ago, Link is used to predict the impact and persuasive power of ads, compare them with others, and analyse strengths, weaknesses and opportunities for improvement. The new 'Link for Business' solution enables users to complete studies with any business-to-business audience, and to benchmark ads against comparable or competitor creatives.

Ben Lloyd (pictured), Head of Millward Brown's Corporate Practice, comments: 'Historically it has been more difficult for B2B marketers to demonstrate their contribution to company growth given the focus on click-through rates and online forms to be followed up on by sales. Link for Business aids this process by helping B2B marketers ensure their communications are on brand and message for their business audience'.

Web site: www.millwardbrown.com .