Meetrics in European MRC Accreditation 'First'
Ad visibility analyst Meetrics has been granted full accreditation by the US-based Media Rating Council (MRC), across both anti-fraud and viewability, including in-app environments. The firm says it is the first in Europe with this combination of awards.

<! pod><! pod>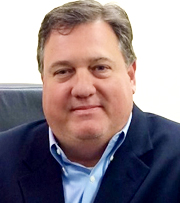 With an HQ in Berlin, and offices in Vienna, London, Paris, Warsaw, Milan and Stockholm, Meetrics helps clients assess the actual visibility rates and individual view times of online ads. It also offers market research tools to analyse the behaviour and reading habits of Internet users, while its panel studies combine this with sociodemographic information or data from additional surveys.

In 2015, the firm received MRC accreditation for the viewable ad impression measurement in its Ad Attention Monitor product - for both display and video ads. It has now been granted MRC accreditation for its anti-fraud product covering desktop and mobile traffic, which the MRC defines as 'sophisticated invalid traffic (SIVT) detection and filtration'. The firm was also granted accreditation for viewability measurement across mobile web and in-app environments, adding to its previous certification.

George Ivie (pictured), Executive Director and CEO of the MRC, congratulates Meetrics on meeting the 'rigorous requirements' for accreditation and says the SIVT award 'places it among an elite group of industry leaders who have earned this distinction for this range of measurement functions'.

Web sites: www.meetrics.com and www.mediaratingcouncil.org .