ARF Launches Research Quality Certification Program
New York-based Advertising Research Foundation (ARF) has launched its Research Quality Certification Program, to address the lack of trust and transparency which it says is hindering the industry.

<! pod><! pod>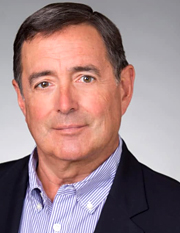 The ARF was founded more than 80 years ago and uses industry-level research to help its 400 members enhance their advertising. Its new program differs from accreditation in that it is not intended for syndicated currency-related research, goes beyond assessments of the validity and reliability of measures used, and considers all aspects of a study and its relationship to scientific principles in design, methods chosen, analysis, and interpretation of the data.

The foundation says its program has been created to raise the standards and increase the transparency of advertising and marketing studies, while making study data available for public review and reanalysis. Quality certification is available to ARF members and allows members to have their research projects reviewed and certified as meeting 'high scientific standards' regarding the study's purpose and design, its methods, and data analysis.

Paul Donato (pictured), ARF Chief Research Officer, comments: 'Our Research Quality Certification program is central to the ARF's mission to improve the practice of advertising, marketing, and media research through objective research-based insights. There is no better way to generate such insights and achieve industry leadership than through research that addresses gaps in our knowledge with scientific rigor and transparency.'

Web site: www.thearf.org .