Hall & Partners Taps Course5 to Optimize Operations
Ad and brand researcher Hall & Partners has partnered with analytics, insights and AI specialist Course5 Intelligence, using the latter's AI-driven Optimizer Suite to reduce turnaround time and operational costs, while building efficiencies over time through the suite's self-learning algorithms.

<! pod><! pod>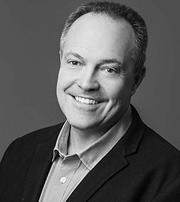 The Optimizer Suite platform uses AI technologies - such as deep learning and natural language processing - to automate and accelerate the entire research operations chain from questionnaire design and survey programming to data processing, open-ended coding and reporting. According to Course5 the platform's survey programming module will cut weeks out of scripting time, with intelligent parsing of questionnaires, automated error-free scripting, and XML output which the firm claims are compatible with any of the leading survey hosting platforms.

Hall & Partners is seeking to accelerate its research turnaround time by 30%-40%, with increased efficiency over time. Andy Waller (pictured), Global Chief Operating Officer at Hall & Partners, explains: 'We are constantly looking at clever ways to deliver insights faster for our clients and Optimizer Suite promises to be a real game-changer. One of the most exciting advantages of an AI approach like this is that it is constantly learning, delivering genuine continuous improvement and increased value for our clients'.

Web sites: www.hallandpartners.com and www.course5i.com .