Norstat in New Hands
Data collection company Norstat has a new owner, investment firm Triton having completed its acquisition today from former owners Foinco and Verdane.

<! pod><! pod>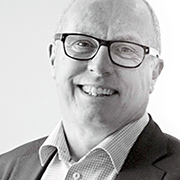 Norstat is headquartered in Oslo, Norway and offers consumer surveys across eighteen European countries, with more than 650,000 active panelists. It also offers face-to-face and telephone interviews, mystery shopping and focus groups. Triton was founded in 1997 and focuses on medium-sized European-based businesses, with the 42 companies currently in its portfolio having combined sales of around EUR 16.7bn and around 80,800 employees. Norstat was acquired via its Smaller Mid Cap Fund.

Knut Aasrud (pictured), CEO of Norstat, comments: 'We are confident that this new partnership will enable us to further solidify our strong market position in the Nordic region, as well as to accelerate our growth in Germany and other selected markets in continental Europe. This will enable us to continue investing and expanding our high proprietary panels'.

Peder Prahl, Director of the General Partner for the Triton funds, says: 'We look forward to working together with the management team and the Board of Directors in building a stronger and more geographically diversified company'.

Web sites: www.norstatgroup.com and www.triton-partners.com .