Kantar Seeks One Giant Leap for Ad Impact Measurement
Kantar has announced the launch of 'Project Moonshot', described as 'a major milestone' on the road to an advanced independent platform for measuring ad effectiveness. The initiative includes deals with Google, Pandora, in-game ad platform Anzu, Dish, Pinterest, Roku, Snap, Spotify and Twitter.

<! pod><! pod>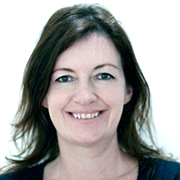 The insights firm has agreed direct data integrations with Google, Pandora and Anzu; and cookie-less measurement partnerships with the others mentioned above. The additions mean it now 'has operational partnerships or is in advanced testing with 9 of the top 10 digital publishers and 15 of the top 20 apps' - and is in advanced onboarding discussions with more than 50 other publishers. The company aims to represent 95% of global digital ad spend by the end of 2021, via integrations with 250 publishers.

Moonshot's three aims are:
to establish privacy compliant, next-generation data and technology platform to migrate industry from cookie-based measurement to direct publisher integrations
independent ad effectiveness measurement of individual publishers and media companies; and
independent ad effectiveness measurement across all publishers within a media plan including polling solutions for walled garden environments and cross-publisher campaigns.

Kantar's data from its own research study, 'Getting Media Right', indicates that 80% of marketers trust third party measurement, compared to just over 40% who trust data from individual publisher or media platforms. Advertiser priorities include proving ROI, attributing brand and sales impact to the right channels and being able to optimise throughout campaigns - all without the cookies they have hitherto relied on (wisely or otherwise) for such information. The insights firm's new approaches to assessing effectiveness include direct integrations and extensively validated probabilistic measurement. The two new cookie-less and privacy-compliant measurement and tracking options within Moonshot are based around Kantar's permission-based and privacy-compliant Profiles Network of 100 million global consumers.

Jane Ostler, Kantar's global leader for Advertising Effectiveness, says of the news: 'As digital grows, it's even more important that publishers can defend their ad revenues with an independent view of performance for advertisers. The gradual removal of third-party cookies from the digital landscape means that methods of online ad effectiveness tracking need to evolve, in a privacy-compliant way. We know that advertisers would ideally like cross-publisher ad effectiveness measurement, and Kantar's Project Moonshot is making giant steps in that direction'.

Web site: www.kantar.com .