MrWeb 21 Years Feature: Beauty, Clarity or Both?
Continuing the Data Visualization theme Joe Parker, Brand Director of London-based Motif puts an insight professional's spin on one of the longest-running debates in design.

<! pod><! pod>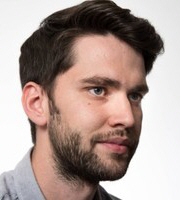 Joe is responsible for the marketing and design of Motif's content, its platforms and its products. A psychology graduate, he has spent almost all of his thirteen years in business at the company, which until last year was known as Network Research.


In the eight or so years since I began learning and studying the history and intricacies of data visualisation, I've often struggled with the balance between function and aesthetic. A data visualisation (more detailed definition here ) should be a visual representation of a quantitative truth, but does it need to entertain as well as inform? Should it aim to provide a 'wow' moment for the reader, or be content with a tick in the 'have they understood?' box? In a world where people simply don't suffer bad design, is the distinction between 'Data Art' and 'Data Visualisation', that Stephen Few cited in 2012 , still valid in 2020?

Few based his argument for a distinction on the idea that 'Data Art' often produced 'pretty pictures that fail to inform' and I'm in agreement that a visualisation without the ability to inform does more harm than good. However, in this digital age where we're often consumed by a tsunami of data, I simply can't agree that visualisation 'rarely needs to be beautiful or otherwise artistically evocative' ; you need the reader to take note before they take information away.

The likes of David McCandless and other more modern information designers have had their critics (see Few here), but my feeling is these criticisms come largely from data purists that aren't always recognising the ways, means, and speeds that visualisations are now being consumed... 'some experimental or creative output will be chartjunk and criticised. Just like some canonical or classic output will be boring and ignored'. . There are problems with the ugly and clear in the same way there are problems with the beautiful and confusing.



David McCandless & AlwaysWithHonor.com - Colours in Culture

Clarity should not be compromised, but beauty, albeit in the eyes of the beholder, should never be far behind. Art and science can work in harmony, they don't need to be distinct disciplines. Ben Jones' coordinate system displays this brilliantly - the aspiration should always be 'Quadrant I'.




From the one-page infographic that stimulates (virtual) board room discussion, or the COVID viz that pops up in my Twitter feed, now more than ever a visualisation needs the ability to make the reader stop and think. As Michael Friendly puts it 'the message in such effective graphs hits you between the eyes' .

So how does this relate to Market Research? I'd argue that, market research has lagged behind the likes of data journalism and marketing (albeit making some waves in recent times). As researchers we're often so concerned with repeating the same line chart over 36 slides to ensure that all of our findings are accounted for, that we forget about the impact and the insight a moment of beauty can bring. I'd like to see the market research community make a concerted effort to move from Quandrant II to Quadrant I, taking inspiration from the artistic, creative and data journalism communities to produce visualisations that both inspire and inform.

Yet this is a voyage that should be taken with caution... with a wave of new BI and Data visualisation tools (E.g. Tableau, PowerBI etc.), it is becoming far easier to produce visually striking graphics without the need for code, and an understanding of different graphical choices etc. Are people really thinking about the rules of visualisation and understanding, or just mirroring something they liked the look of on Instagram? Few, Tufte and others are still essential reading for those embarking on such a voyage. That quest for clarity hasn't gone away, it's just got a better-looking companion coming along for the ride.



Hesham Eissa - Co Winner of Tableau Iron Viz 2019

We should be open to revisiting these definitions and boundaries in the future too. Twenty years ago, people were celebrating the 3D pie chart as if it had changed the graphical game, now people snigger if they see one on screen. We should welcome the cross-pollination with different sectors, embrace the democratisation of data to open minds, and push the boundaries of what's achievable within the field. Moreover, with the likes of data visualisation mixing with virtual reality (Virtualitics) round the corner, and the relatively untapped world of qualitative data visualisation still to take off, we should be prepared to keep having this discussion in the months and years ahead.

Amanda Cox once said 'There's a strand of the data viz world that argues that everything could be a bar chart. That's possibly true but also possibly a world without joy'. And I feel it's this concept of 'joy' that we should really cling onto as we move forward. Let us not focus too much on classification and definition, but on providing exciting and creative visualisations that inform in insightful and original ways. Why should we settle for the functional? Let's strive for more.

So... beauty, clarity or both? Both. The confluence of aesthetics and understanding, art meeting science is too powerful to ignore.


Web site: www.thisismotif.com .


Other 21 YEARS / Data Visualization content now available (read and download the full supplement here):


A Dream Team to Fight Budget Cuts? - Great visuals and wide-ranging automation are a powerful combination for market researchers looking to justify budgets in the Covid era, says Confirmit Chief Product Officer Torbjörn (Tobi) Andersson.

All Change at Toluna - Paul Twite, Toluna's MD EMEA and LatAm, looking at the company's recent big announcements - rebranding and the launch of Toluna Start.

E-Tabs Guide to Good Data Viz - Six key considerations for creating clear and engaging visuals, from the team at E-Tabs.

Tip of the Iceberg Ipsos.Digital CEO Andrei Postoaca backs AI to unlock its full potential behind the scenes within ten years, allowing business needs to return to centre stage.

Faster, Better, More - Debbie Senior, Toluna's VP Product Automation, looks at the 'need for speed', and other factors driving changes in the way we process, share and display data.

21 Years Feature: Medallia LivingLens CEO Carl Wong - Continuing our focus on Data Visualization, the LivingLens co-founder talks in-depth with MrWeb's Nick Thomas.

MrWeb 21 Years Feature: Board Builder - Medallia's Senior Director of Product Management Vache Moroyan and his team are tasked with building dashboards that are a pleasure for research professionals to work with.

Didier Truchot on Finding Clarity in 2020 - Ipsos co-founder & CEO Didier Truchot talks about clients' need for clarity, AI's potential to change our industry, and why insight professionals should be confident about the future.

MrWeb 21 Years Feature: Data Viz and DIY Research - Ipsos.Digital CEO Andrei Postoaca talks about the challenges involved in developing a DIY research platform for one of the world's biggest and best known insight groups.