MrWeb 21 Years Feature: Board Builder
Medallia's Senior Director of Product Management Vache Moroyan and his team are tasked with building dashboards that are a pleasure for research professionals to work with. Continuing our focus on Data Visualization - interview by Nick Thomas on September 22nd.

<! pod><! pod>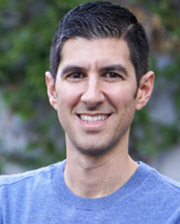 If you want to ride the wave that is the data revolution, you need a 'Board designed by a pro. Medallia's Senior Director of Product Management Vache Moroyan and his team are tasked with building functionality - from quick polls and tests, to pain-free analysis of long-form video - into a dashboard that's a pleasure for research professionals to work with. Seamless, integrated, and customizable, their work puts everything at your fingertips. Here's Vache's take on the process, from an interview with Nick Thomas on September 22nd.


This is an abridged version - the full interview can be found in the Data Viz pdf, due out on Monday 26th Oct


Tell us a bit about your own background

VM: I've been doing product management for most of my career. I've been at Medallia for a couple of years, overseeing product teams for several mid-market products, not all of which are research focused. LivingLens has been one of the very exciting products I've taken on recently after their acquisition by Medallia back in February. It hooks into a lot of different products, including our existing Medallia offering and 'Insights Suite', our solution specifically designed for market researchers. Prior to Medallia I spent seven years at BloomReach developing SaaS products to power and optimize Search and Category pages on eCommerce websites, for companies like Neiman Marcus and Staples.


What are the product groups you're responsible for at Medallia?

VM: I'm responsible for Insights Suite. This is a combination of: LivingLens - our video intelligence product that enables you to capture and analyze rich data found in video; Promoter - a one-question survey into which we've embedded video; and Crowdicity - an idea management platform that can be used to harness the ideas of your employees, customers, and stakeholders to drive innovation. Each of these products can be sold individually, or in combination.


What does the Insights Suite offer a researcher?

VM: Insights Suite makes it easy to conduct research virtually. Let's take one scenario. Say you're a restaurant trying to get feedback on an item on your menu. You want to collect video feedback to get a sense of what people are actually saying about the item. You can use Promoter to quickly email your customers a one-question survey about their experience with the item, and you receive quick snippets of video feedback. From those videos, you might identify some themes that you want to dig deeper on and determine you need to set up a focus group. We have an integration with Zoom that will import meetings recorded to the Cloud into LivingLens. You can choose which recordings to upload, and LivingLens will then process the transcript and run robust analytics on it.

After getting confirmation on nuances and how people feel, you may want to take it a step further. Now you can go to Crowdicity and kick off a challenge that asks how can you improve the product or the experience with the product. You then invite a set of customers to the challenge via email - maybe the same group you used in Promoter, or a set of people on a panel. They can come and suggest ideas for how to potentially solve this particular challenge, which will either reinforce something you were already thinking, or generate new ideas. You can run a challenge for any period of time, but we recommend that it is done in phased approaches. In phase 1, you gather ideas and identify 3 or 4 winners; in phase 2, you get people to vote or determine which ideas are more valuable than the others. Now you've got an idea that you've validated and you can make a business decision backed by data and actual input from end customers or even your employees.


Is part of your job to rebrand these products so they all look the same - one Insights Suite 'look' - or do you have different looks to different parts of the suite?

VM: Although all three of these products were acquisitions, there's a unified look across all 3. However, it is important to know if you are on one product or the other. Some things are seamless and integrated: for example, I can leave a video idea within Crowdicity leveraging the LivingLens look and feel. There's also a Main Menu that allows you to hop between different products in the Suite. We outline the key things you're trying to do in each of the products, for example focus groups and depth interviews within LivingLens, kicking off quick quant-type feedback in Promoter, and trying to do idea capture within Crowdicity.


For visualizations, do you have any sorts of house style / guidance for your designers when they begin work on a new product?

We do, actually. We built our own design framework standardized across the company, so that anything we build is consistent. We call it our Alchemy Experience technology, and that helps us with being able to spin off designs very quickly and implement them quickly within the products. The philosophy is that visually it should look pleasant, but the designs must also take accessibility into account. Many of our customers have very strict accessibility guidelines, so we incorporate them in everything we build.


Are your solutions increasingly being designed to look like consumer products?

VM: Yes, this is definitely being incorporated into our design framework. Not only do users want that, but with some of the features we're building, it just makes sense to design them in that way. One example would be our social product, which provides customers the ability to get information about their competitors. Say I work at Joe's Burgers and I want to see how my reviews are in comparison to John's Burgers. Our software can leverage APIs and partnerships so that our customers can do a search directly in our application, find their competitor locations and tag them, almost like they would tag an email.

It's important for us to remember to include flexibility within the design. Our clients want to customize their app dashboards like crazy, so we have to build it in a way that's customizable to fit their needs. That's very different to most consumer-based apps which have a standard interface.


Do you have different people who design for different screens and different sizes?

VM: Our designers build flexible, responsive designs that works across the board. They have to think about both mobile and desktop versions, they can't just build it for one or the other. With the skillsets we have internally, everyone is capable of building both.

It's a real challenge to get a dashboard on a mobile phone. In general, you can make a dashboard - with numbers and visualizations - responsive, but the challenge is more around actionability and being able to do things on the mobile device. Imagine cutting a video on mobile. It's harder partly because you don't have a mouse, or the [screen] real estate you need in order to do certain things. Of course, there are going to be people who still want to do it and we will do our best to make it happen.

We are investing heavily on the mobile side and we have a dedicated mobile engineering team to build that out. The designs we have come up with to be able to deliver text analytics on a mobile device have been pretty impressive. The best ones I've seen.

...and when I say it's a challenge, it doesn't mean we won't do it! It just means it's hard and it'll take a lot of iterations to get it right. And we will.


This is an abridged version - the full interview can be found in the Data Viz pdf, due out Friday 26th Oct

Vache Moroyan leads the LivingLens, Crowdicity, Promoter.io and Insights Suite product teams for Medallia. He has led various high-tech product lines and technical teams over his 18-year career. Prior to Medallia, Vache ran the Personalization and Organic Search product teams at BloomReach. He holds a BA in Math from UC Berkeley and an MBA from Santa Clara University.


Other 21 YEARS / Data Visualization content now available (read and download the full supplement here):


A Dream Team to Fight Budget Cuts? - Great visuals and wide-ranging automation are a powerful combination for market researchers looking to justify budgets in the Covid era, says Confirmit Chief Product Officer Torbjörn (Tobi) Andersson.

All Change at Toluna - Paul Twite, Toluna's MD EMEA and LatAm, looking at the company's recent big announcements - rebranding and the launch of Toluna Start.

E-Tabs Guide to Good Data Viz - Six key considerations for creating clear and engaging visuals, from the team at E-Tabs.

Tip of the Iceberg Ipsos.Digital CEO Andrei Postoaca backs AI to unlock its full potential behind the scenes within ten years, allowing business needs to return to centre stage.

Faster, Better, More - Debbie Senior, Toluna's VP Product Automation, looks at the 'need for speed', and other factors driving changes in the way we process, share and display data.

21 Years Feature: Medallia LivingLens CEO Carl Wong - Continuing our focus on Data Visualization, the LivingLens co-founder talks in-depth with MrWeb's Nick Thomas.

Beauty, Clarity or Both? - Joe Parker, Brand Director of London-based Motif puts an insight professional's spin on one of the longest-running debates in design.

Didier Truchot on Finding Clarity in 2020 - Ipsos co-founder & CEO Didier Truchot talks about clients' need for clarity, AI's potential to change our industry, and why insight professionals should be confident about the future.

MrWeb 21 Years Feature: Data Viz and DIY Research - Ipsos.Digital CEO Andrei Postoaca talks about the challenges involved in developing a DIY research platform for one of the world's biggest and best known insight groups.