Data Viz Launch: Didier Truchot on Finding Clarity in 2020
Our Data Visualization special issue is published today. Here, in his Introduction, Ipsos co-founder & CEO Didier Truchot talks about clients' need for clarity, AI's potential to change our industry, and why insight professionals should be confident about the future.

<! pod><! pod>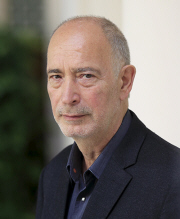 Didier talked to MrWeb's Nick Thomas and Ipsos.Digital's Andrei Postoaca, on 1st October.


On Covid

So, 2020 has been a strange year, and much has changed, although for myself I have been into the office every day - the idea that most people want to work from home is mostly an Anglo-Saxon fantasy! Human beings are social animals, built to be connected: normally our social life is diverse and rich, and I don't think that we should let that go. Of course now there are some difficulties, we need to fight the virus but the shorter this period, the better it will be for business - and not just for business.

During this crisis we have developed different channels to keep the link as much as possible with our staff, and personally I'm in great shape because I don't have to travel now! Having said that, I think that I will start to travel again at the beginning of next year because there are a certain number of countries where it's very important for the senior people in particular to see their boss. Ipsos has offices in more than 90 countries, in 200 cities across the world, and of course I can't travel everywhere, but if you want to work with the Japanese for example, meeting in person is important - and it's true for many other countries. Having a good dinner in Tokyo before moving on to a karaoke bar is important! You can't have a karaoke by Zoom.

...well, you can of course... we should try, a global karaoke!

On our side we are also moving - for instance the platform that Andrei is developing at Ipsos.Digital is not just about insight, it's about delivering quickly in the right way a lot of information to our clients without necessarily having to spend a lot of time developing added value human-based services, so what we are trying to do is offer to our clients any kind of service that they need to measure and understand people - this is our mission. Around that we are of course keeping - and developing as much as we can - some great research teams, but we are also developing systems, tools, platforms... to produce and deliver the right set of accurate information in an efficient way.


On Data Viz: Responding to Clients' Need for Clarity

On to data visualization, the focus of this publication. Do we tend to let down our otherwise good work by presenting it with tedious tables and blunt charts? From time to time, I am myself a victim of that: I spend a significant part of my working hours with teams talking about their plans, looking at extensive analytical decks. But only a few pages are dedicated to What we should do next.

It all starts with who chooses this industry: they are very good researchers and technicians, they want to spend most of their time analysing and describing - putting things in order. But when it comes to What do we do next - and How do we present the results - this is when, probably, they have lost their energy! So we need to have another team to spice up the reporting, employing different people. While our core mission is to provide our clients the right set of data, it should be done in a way that it captivates the attention while helping clients' understanding and decision-making.

Clients are getting used to nicely presented data - mobile phones, larger TV sets - and this is raising expectations. How we give info to our clients, how we disseminate this info, how we link this info to our businesses is of course becoming increasingly important, and the reason it's becoming increasingly important is because of the profusion of data that our clients have access to, which of course creates a need for clarity.

When you have many different sources of data you need to understand at the end of the day what is important and what is not, what you should look at and why, and what does it mean for you. I always use this image: the US President every morning receives a memo from the intelligence community about what is going on in the world - it's one page. And why this page is important, is because the US government has access to the work done by 8 or 9 different intelligence agencies - so there is a need to have one page which summarises what they are collecting and discovering - if not, it's too chaotic.

Our clients are the same - they have access to many different sources of information. This abundance creates a very specific need in terms of integration, curation and we are challenged by our clients to bring clarity.


Real-Time Information

Of course there is no reason why we shouldn't be able to deliver day-to-day information. Let's go back to the pandemic for a minute - the situation is evolving every day, every week, so it does not make any sense to look at what people thought one month ago. For example today there is a rumour that we will be closing the bars and restaurants again in Paris, during the weekend or after - this would be a big shock for everybody. I believe that most of what we do should be done on a day-to-day basis, and then of course there are other problems which may need some time - if you have to help a fast food company to think about what their market will be in 3 years' time, then of course you cannot do that in a day - you need to take the time to build teams who can work on it.

But for many, many types of information it's not just that speed is essential, this is the minimum that we should offer to our clients. We do that already in some areas and have done for a long time - in political research a poll is released in a short time: in the hours after the debate between Biden and Trump, we give information about who has been convincing, who has won who has lost, that's something that you have to do from one hour to the next. We should never limit our ability to work quickly.


Pick a Technology to Watch

I believe the most central question for us is how we use more broadly AI in our industry, because the truth is that AI is able to solve an important problem: finding what is relevant in the vast amount of information that everybody has and nobody knows what to do with. Having said that, when the world is very much disrupted as it is now, AI is not so useful, because you cannot learn from the past what the situation will be in a year from now.


For the Future

One of the most important advances in the world in the last 100 years has been the development of education, so if you look at the percentage of young people who are able to write, to read and other thinking skills, it has been probably multiplied by ten in 100 years, so around the world in any country there are a lot of well-educated young people. We should look at that as an opportunity because it may not last forever - the decrease of the birthrate might mean that in 50 years from now there will be fewer young people to work in companies where the quality of people is central.

It's so important to be confident in what we do. I have never seen an industry with so many people predicting that everything will die, everything is awful - I don't know why it's like that! There are so many questions right now with so few answers that the need for what we do is increasing. By the way when I look at our sales numbers, since June it's higher than what it was last year - June, July, August and September we are moving into positive territory: of course because we had 3 bad months the year overall will not be as good as it should be, but we are back to a growth trajectory, explained I think by our position in the market and our confidence I would say that what we do is important. It is useful.

We are more valuable than many others - when you look at what the consulting firms are doing, they are cleverer than us in how they sell their services, but I can tell you that in many cases they are much less useful than us. So I would like to communicate that to everybody, and to have more of my peers starting to think about it and to be more aggressive not just between us, but to the rest of the world.

Didier Truchot co-founded Ipsos in 1975 with Jean-Marc Lech, and as global CEO has grown the company to 18,000 employees in 90 markets and 200 cities - one of the three largest research groups. Ipsos was voted #1 firm for innovation in the GRIT industry survey in 2019 and 2020.

The Data Visualization special issue, featuring 100 pages of news and views, best practice and analysis, is available free now to view and download here: www.mrweb.com/cgi-bin/mrweb21.cgi?issue=dataviz&email=art30506 . Tomorrow in DRNO Andrei Postoaca, CEO of our title sponsor Ipsos.Digital, talks about building a DIY research suite, intuitive design and the training of humans and machines.


Other 21 YEARS / Data Visualization content now available (read and download the full supplement here):


A Dream Team to Fight Budget Cuts? - Great visuals and wide-ranging automation are a powerful combination for market researchers looking to justify budgets in the Covid era, says Confirmit Chief Product Officer Torbjörn (Tobi) Andersson.

All Change at Toluna - Paul Twite, Toluna's MD EMEA and LatAm, looking at the company's recent big announcements - rebranding and the launch of Toluna Start.

E-Tabs Guide to Good Data Viz - Six key considerations for creating clear and engaging visuals, from the team at E-Tabs.

Tip of the Iceberg Ipsos.Digital CEO Andrei Postoaca backs AI to unlock its full potential behind the scenes within ten years, allowing business needs to return to centre stage.

Faster, Better, More - Debbie Senior, Toluna's VP Product Automation, looks at the 'need for speed', and other factors driving changes in the way we process, share and display data.

21 Years Feature: Medallia LivingLens CEO Carl Wong - Continuing our focus on Data Visualization, the LivingLens co-founder talks in-depth with MrWeb's Nick Thomas.

Beauty, Clarity or Both? - Joe Parker, Brand Director of London-based Motif puts an insight professional's spin on one of the longest-running debates in design.

MrWeb 21 Years Feature: Board Builder - Medallia's Senior Director of Product Management Vache Moroyan and his team are tasked with building dashboards that are a pleasure for research professionals to work with.

MrWeb 21 Years Feature: Data Viz and DIY Research - Ipsos.Digital CEO Andrei Postoaca talks about the challenges involved in developing a DIY research platform for one of the world's biggest and best known insight groups.