Infotools Adds 'Multi-Level' Analysis to Harmoni
New Zealand-based MR software provider Infotools has upgraded its Harmoni platform with a feature allowing users to automatically cross-reference and streamline the analysis and visualization of multi-level (hierarchical) survey data.

<! pod><! pod>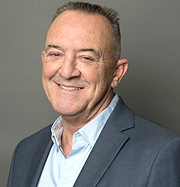 Infotools, which also has offices in the US, Europe and South Africa, focuses on helping researchers process, analyse, visualize and share data. Its Harmoni cloud-based 'data-to-delivery' software platform streamlines everything from data processing through to analysis, reporting, visualization, dashboarding, distribution and data alerts; and combines data from multiple sources into one data set. The platform is largely data agnostic and supports a wide range of sources such as SQL, SPSS, Excel, CSV, tab-delimited files and live API connections.

The new feature allows market researchers to investigate the relationship between respondent and event level data. It allows Harmoni users to switch between levels in order to automatically obtain the most relevant results (such as average number of occasions per respondent). Users do not need programming ability, and can analyse the impact of new data immediately in multi-level analysis and reports. The firm says there are no database downloads to remember, and there is no need for tracking versions.

CEO Ant Franklin (pictured) comments: 'As brands and companies seek to understand their audiences, surveys are becoming more and more complex to analyse. Comparing relationships among layers of data is essential when seeking a deeper understanding of consumer motivations, actions, and sentiment. That's what this new functionality in Harmoni allows the researcher to do, quickly and easily'.

Web site: www.infotools.com .