Mediaocean Adds Cross-Platform Audience Tools
In New York, media buying and data software platform Mediaocean has added audience intelligence tools to its Scope media buying platform, to enable deduplicated measurement of audiences across both CTV and streaming platforms.

<! pod><! pod>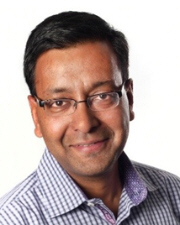 Mediaocean's software enables the management of campaigns from planning, buying and selling to analysis, invoicing and payments. Earlier this year it acquired multi-screen data science and marketing technology company 4C Insights, which collects public social media data and applies data science to determine the relationships between people and brands.

The new TV Research Extension (TVRE) features offer measurement and targeting capabilities which link linear TV audience intelligence with connected television (CTV) and closed platforms such as Facebook. The tools are designed to help advertisers deduplicate audiences, manage reach and frequency, eliminate waste, and focus on incrementality across multiple channels.

Chief Product Officer Anupam Gupta (pictured) comments: 'CTV is exploding in terms of consumer viewers and providers, which is driving subsequent growth in advertising - but CTV is one channel in a broader converged television mix. Most DSPs don't touch linear TV or social media at all, given this inventory is typically only available via direct sales or API integrations. Our Scope product was purpose-built to operate within and across the walls of closed ecosystems, including converged television'.

Web site: www.mediaocean.com .