Verve and Potentiate Merge in the UK, Partner Globally
Communities specialists Verve and Potentiate have merged in the UK, as part of a global strategic partnership between the two firms. Terms of the deal have not been disclosed.

<! pod><! pod>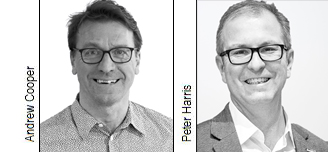 Potentiate helps clients understand and predict human behaviour, enabling them to 'build better products, provide superior services, and deliver exceptional human experiences' (HX). Through the merger, its UK business and assets have become part of London-based Verve, which will now integrate Potentiate's model for combining community panels and CX (customer experience) programmes.

Potentiate itself acquired Vision Critical Australia. Its business in France and Germany, led by Amélie de Brem, will continue to deliver the company's HX and community proposition, further supported by Verve, while the partnership will also drive growth plans in the US from Verve's Chicago base, and Potentiate's Seattle operations.

Andrew Cooper, founder and CEO of Verve, says the deal will allow the two firms not only to provide a global integrated CX and community panel platform, but also a global in-market service presence in key client territories. Potentiate CEO Peter Harris adds: 'Potentiate and Verve each have wonderful client relationships with well-known brands globally, and both share a similar vision for the future. I'm delighted to finally work with Andrew Cooper and his team to totally disrupt the global market with quality research outcomes and people at the heart of our strategy'.

Web sites: www.addverve.com and www.potentiate.com .