Confirmit and FocusVision Merger Complete
Research software firms Confirmit and FocusVision have completed their merger, with Confirmit CEO Kyle Ferguson named Chief Executive Officer of the combined business.

<! pod><! pod>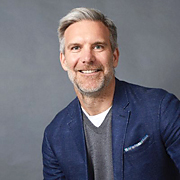 Headquartered in Norway, Confirmit has additional offices in the UK, US, Russia, Canada and Australia. The firm was sold to private equity fund Verdane last year, and provides solutions for customer experience, employee experience and market research. NY-based FocusVision, which has offices in California, Connecticut and Oregon, as well as London and Bulgaria, offers a suite of experience insights software solutions - including for advanced surveys, online interviews and focus groups - as well as online qual community solutions.

First announced in January, the merger is now complete, with FocusVision CEO Chris Nagy named President & Chief Financial Officer of the new business. Both the Confirmit and FocusVision brands remain in place as integration rolls out.

Ferguson (pictured) said that the merged business will focus on three 'pillars' of qualitative, quantitative and Voice of Customer/Employee research. 'I am delighted to be able to confirm the successful merger of Confirmit and FocusVision. What started as an aspiration has become a reality. The coming together of two great companies to create a world class business that will reinvent the global insights industry is now within our reach,' he added.

Web sites: www.confirmit.com and www.focusvision.com .