Three Join Leadership Team at Confirmit / FocusVision
Newly merged research tech businesses Confirmit and FocusVision have appointed three female staff to the leadership team: Qual Business MD Zhana Baleva, Chief People Officer Sara Cohen and Chief Legal Officer Rebecca Wright.

<! pod><! pod>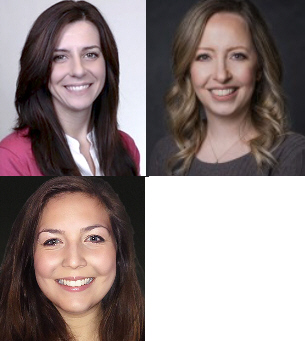 The merger was first announced in January, and pronounced complete just last week, with Confirmit CEO Kyle Ferguson named Chief Executive Officer of the combined business. Confirmit, with HQ in Norway and offices in the UK, US, Russia, Canada and Australia, was sold to private equity fund Verdane last year, and provides solutions for customer experience, employee experience and market research; NY-based FocusVision has three other US offices plus locations in London and Bulgaria, and offers a suite of experience insights software solutions from advanced surveys to qual community solutions.

Baleva comments: 'Over the next few months, we will combine the knowledge and intellect of two remarkable market research software organisations and I can't wait to share some of the innovations we're working on'. Cohen says the merger can help to create 'real opportunity for our people', adding 'Internal mobility, learning and development, career advancement and a flexible work environment are all critical components for our success'. Wright says an open-door policy for the Legal, Risk and Compliance team will help to ensure the company is 'easy to do business with', adding: 'The Legal team will be a partner to all and aims to be a positive enabler to our future success'.

Ferguson comments: 'Zhana, Sara and Rebecca are welcome members of the new Leadership Team. Each of these women have achieved great things and contributed enormously to our plans for our new business. I am looking forward to working with them as we reinvent our industry'.

Web sites: www.confirmit.com and www.focusvision.com .