Ipsos Buys Audio Recognition Tech Firm Intrasonics
Ipsos has acquired UK-based audio recognition technology firm Intrasonics for an undisclosed amount.

<! pod><! pod>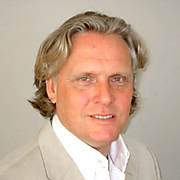 Founded in 2008, Cambridge-based Intrasonics has since developed echomodulation audio watermarking, and the digital encoding and fingerprinting technology used in audience measurement. Ipsos says this is an essential component of its passive TV and radio measurement solution, MediaCell, which uses software on an existing mobile phone handset to 'listen' for codes inserted by a radio station at the point of transmission, and then measure which radio stations respondents are listening to.

Ipsos previously partnered with Intrasonics to launch MediaCell, which is at the heart of some of Ipsos' recent audience measurement contract wins. These include the Dutch Nationaal Media Onderzoek (NMO) contract for Ipsos and Kantar to deliver a total media audience measurement solution in the Netherlands, and the Broadcast Research Council (BRC) of South Africa's decision to nominate Ipsos to create a new Radio Audience Management Survey (RAMS).

Liz Landy, Ipsos' Audience Measurement Global Service Line Leader, says Intrasonics was a 'key partner' in helping Ipsos authenticate audience behavior for its Ipsos iris UK industry standard for online audience measurement. Ginus Tiemessen (pictured), founder of Intrasonics, adds: 'The combination of Ipsos' global audience measurement network with Intrasonics' high-tech competence centre in Cambridge will offer great opportunities and even better service for all our clients. The team is eager to help create the new product market combinations that this collaboration will bring.'

Web sites: www.ipsos.com and www.intrasonics.com .