NielsenIQ Teams with Qualtrics for Brand Health Tools
In the US, consumer intelligence business NielsenIQ and experience management platform Qualtrics have partnered, to create 'comprehensive' brand experience solutions, offering clients a real-time, '360-degree view' of their brand health based on consumer feedback.

<! pod><! pod>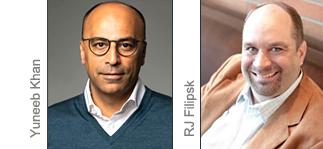 NielsenIQ will use Qualtrics' BrandXM to power its Winning Brands solution, which is used to measure brand awareness, consideration and image before, during and after brand exposure. The joint solution will enable brands to capture key metrics such as the Brand Equity Index (a barometer of consumers' purchase intent correlated with market share) on a single platform. It will also provide Qualtrics' pre-built analytics, automated workflows and interactive dashboards, to help organizations simulate future scenarios.

NielsenIQ Consumer Insights Global President Yuneeb Khan says the new solution will provide brands with real-time insights to help them adapt. Qualtrics Global Head of Ecosystem R.J. Filipski adds: 'Bringing together NielsenIQ's Winning Brands model with Qualtrics' ability to help organizations deliver what consumers want will give brands a significant advantage in rapidly changing markets. The insights will empower brand leaders to serve consumers on a global scale faster than ever before'.

Web sites: www.nielseniq.com and www.qualtrics.com .