Ascribe Launches Two Coding Tools
US-based verbatim analysis software firm Ascribe has launched two new features - Coding Assistant and Segment Coder - which it says will improve productivity and accuracy.

<! pod><! pod>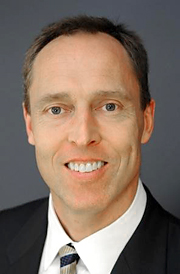 Ascribe's SaaS-based technologies enable analysis of verbatim comments from 'any' channel or language. Last year, the company launched a suite of solutions called AI Classification Service, to categorize verbatim comments and provide a report within 24 hours, regardless of survey length or respondent count.

Coding Assistant has been designed to enable faster application of codes to responses, and reduce manual coding time. AI is used to automatically suggest responses similar to the previous response coded, allowing the user to apply the same code to those suggested responses. The second tool, Segment Coder, can be used to tag, code and report responses by segment, enabling codes to be associated with a specific piece of the response.

CEO Rick Kieser (pictured) comments: 'Working closely with our clients to address their feedback and improve coding productivity, we have developed two new cutting-edge features for Ascribe Coder. Coding Assistant will significantly improve the speed of coding similar responses by using artificial intelligence, and Segment Coder will improve coding accuracy and reporting'.

Web site: www.goascribe.com .