IRI and Banyan Link for More 'Holistic' Consumer View
In the US, consumer data giant IRI has partnered with Banyan, which connects SKU-level consumer receipt data with financial transactions, to provide its retail clients with a more 'holistic' view of consumer shopping habits and opportunities.

<! pod><! pod>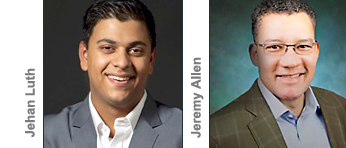 Banyan's Global Receipt Data Network consists of deidentified data from transactions across more than 15,000 banks, fintech companies, merchants and consumer apps. According to IRI, as it integrates Banyan's data into its own solutions, participating retailers will be able to obtain an understanding of where their customers are shopping, and then deliver enhanced consumer experiences and more relevant, effective advertisements and promotions.

Participating retailers will also be able to monetize their point-of-sale data assets with Banyan, to uncover new revenue opportunities from untapped sources, while maintaining control over data usage. Banyan CEO Jehan Luth says his firm looks forward to working with IRI's retailer client network, which collectively represents $1.6 trillion in annual sales coverage.

IRI President of Market and Shopper Intelligence Jeremy Allen adds: 'While many retailers have an increasingly granular view of consumer shopping behavior within their four walls and eCommerce platforms through loyalty programs and other sources, IRI will now be able to deliver a broader understanding of deidentified consumers' total wallet spend across all channels and outlets. This partnership unlocks significant marketing opportunities to meet consumers' evolving needs'.

Web sites: www.iriworldwide.com and www.getbanyan.com .