Holden and AOPS in Physician Asia Data Expansion Deal
China-based data collection company Holden Healthcare has partnered with US-based Arbittier Opinion Panel Systems (AOPS), strengthening the latter's physician data collection services in China and Asia.

<! pod><! pod>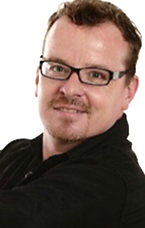 Headquartered in Shangahi, Holden Healthcare also has offices in Tokyo, Chennai and Seoul, and provides access to nearly 200,000 physicians in fourteen Asian countries. The firm offers qual and quant research, recruitment, survey programming, moderation, simultaneous translations and written transcripts.

AOPS was opened earlier this year by Jerry Arbittier, co-founder of SurveyHealthcareGlobus (SHG), and supports healthcare market research firms and panel operators. Based in New York, AOPS helps clients convert their contact database and / or panel into qualified sample for use in survey research, with other services including panel development, marketplace analysis, statistical oversight, and ensuring industry compliance.

Arbittier describes China and all Asia as a 'vital part of the pharmaceutical landscape, yet under-measured by the research community'. Jeff Kelsch (pictured), Holden Healthcare Managing Partner and Head of US Operations, adds: 'I am very pleased that we will be able to utilize AOPS expertise. Jerry's common-sense perspective will allow Holden to continue to strengthen our data collection capabilities'.

Web sites: www.holdendata.com and www.arbittieropinionpanelsystems.com .