LoopMe Sells Majority Stake to Private Equity Firm
Funds advised by Mayfair Equity Partners have invested $120m to acquire a majority stake in mobile ad platform LoopMe, which will be used to help the company expand internationally and bring new products to market.

<! pod><! pod>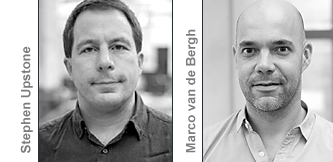 LoopMe sources first-party data from proprietary brand surveys and mobile data, enhanced by third-party data partnerships which add credit card purchases, car registrations, loyalty card and TV viewing data, to help offer 'transparent analytics' for insights into clients' active audiences. Its flagship PurchaseLoop tool uses artificial intelligence and machine learning to target users most likely to be influenced by exposure to an ad, and gather results while a campaign is running to perform in-flight optimization.

The firm's estimated gross revenues for full year 2021 are nearly $100m, and the investment values LoopMe at close to $200m. The funding will help LoopMe drive growth in the US, while expanding into new geographies, including Japan. Mayfair will become the majority investor, partnering with LoopMe's founders, Stephen Upstone and Marco van de Bergh (pictured), its wider management team and existing institutional investors including BGF.

Upstone (left) comments: 'As a leading data and privacy-compliant software platform delivering exceptional performance without the need for personal identifying data, LoopMe is poised for continued success given ongoing market developments with regards to data regulation and usage. We are excited to welcome the support of Mayfair Equity Partners as we expand into new geographies and add new product offerings around data and measurement'.

Web site: www.loopme.com .