GfK Investor KKR Buys Majority Share in Alchemer
US-based private equity firm KKR has acquired a majority of survey software firm Alchemer, with an investment of undisclosed size funding '[accelerated] growth through marketing, product innovation, industry partnerships and strategic mergers and acquisitions'.

<! pod><! pod>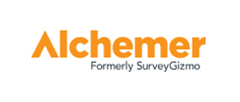 Boulder, Colorado-based Alchemer began life in 2006 as SurveyGizmo - the name was changed around 18 months ago - and now provides CX and VoC software for the collection and analysis of employee and customer feedback. KKR (Kohlberg Kravis Roberts) is already a major shareholder in GfK, with around 18.5% of the business. The Alchemer buy is the first investment under a new strategy called KKR Ascendant, a part of its Americas Private Equity platform and focused on middle market businesses in the same sectors as the wider platform.

It's KKR's first investment for its Ascendent strategy, a part of Americas Private Equity platform focused on investing in middle market businesses across the same sectors and themes as the broader platform.

Among other changes, Alchemer will now implement KKR's employee ownership program, which will give all employees a stake in the company; in common with more than 45,000 non-management employees across more than 25 companies in which KKR invests.

Alchemer CEO David Roberts comments: 'We are very excited to have KKR as an investor in Alchemer. We believe this transaction will benefit our customers and employees by accelerating our investment in Experience Management. KKR shares our vision for the CX industry's role in translating customer feedback into action, and having access to KKR's expertise, capital and resources will put Alchemer in an even better position to deliver on this critical mission'.

Web sites are at www.alchemer.com and www.kkr.com .