Forsta Debuts Predictive Net Promoter Measure
MR and customer and employee experience tech firm Forsta has partnered with CX data specialist GemSeek to launch predictive net promoter scores (pNPS), through which clients can access predictions about 'silent customers' who don't respond to surveys or submit feedback.

<! pod><! pod>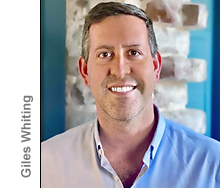 With the solution, built on the Forsta Human Experience (HX) Platform, clients will also be able to uncover predictions about those individuals who don't provide the direct feedback needed to determine Net Promoter Scores (NPS) or other customer experience metrics. According to the firm, those deemed to be 'silent customers' can account for as much as 80% to 95% of a company's entire customer base.

The new pNPS uses existing operational, customer and financial data as a source for a machine learning model that assigns satisfaction scores. The scores run on a library of data science models that assesses which of these additional data points have the highest potential to predict satisfaction, 'looks' for similarities and patterns between respondents and non-respondents, and then determines predicted scores for 'silent' customers.

Giles Whiting (pictured), COO and MD at Forsta, comments: 'To understand the full human experiences of their customers, companies need to look beyond customers' direct interactions and verbatim feedback. Smart analytics models like Forsta's Predictive NPS allow companies to not only understand but predict and act upon customer needs'.

Web sites: www.forsta.com and www.gemseek.com .