Verisk Sells Wood Mackenzie to Veritas Capital for $3.1bn
Insurance and energy sectors analyst Verisk has sold its Edinburgh-based research and consulting company Wood Mackenzie to investor Veritas Capital for $3.1 billion in cash, with an additional 'contingent consideration' of up to $200m.

<! pod><! pod>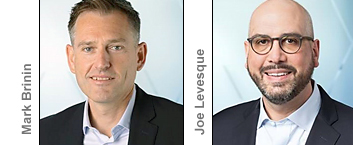 Wood Mackenzie provides data, analytics and insights for the energy, renewables and natural resources industries. The firm's Lens platform offers clients in natural resources markets access to analysis and data modelling options for 'every major commodity', while its Lens Upstream Optimisation solution allows clients to simulate the economic impact and tax implications of merger and acquisition activity on company portfolios.

Wood Mackenzie, which Verisk acquired in 2015 for around $2.8 billion, recently completed a review of its portfolio which has already resulted in the sale of its Financial Services business to Neustar-owned information and insights company TransUnion; and its 3E environmental health and safety business to New Mountain Capital.

Lee Shavel, Verisk CEO, says the sale follows Verisk's decision to focus on the insurance sector, and will also further advance Wood Mackenzie's competitive position. 'As co-presidents of Wood Mackenzie, Mark Brinin and Joe Levesque (pictured) have demonstrated remarkable leadership and have continued to grow the business by relentlessly innovating on behalf of their clients. We're proud to have supported Wood Mackenzie's growth and are confident in their bright future as part of Veritas', Shavel adds.

Web site: www.woodmac.com .