ITV Launches Geo-X Campaign Tools for Advertisers
UK broadcasting group ITV has launched a free measurement consultancy for its advertisers, called Geo-X, providing tools for them to run 'geo experiments' to prove the effectiveness of their campaigns.

<! pod><! pod>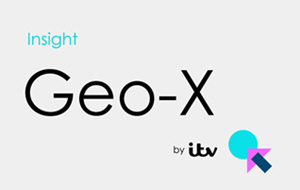 The group launched the AdLabs innovation hub in November 2021, to develop offers including the contextual targeting of ads based on factors such as 'moods and mealtimes'. Geo-X is the hub's latest development, following the roll-out of Share of Voice, retail matching and Automated Contextual Targeting tools six months ago. The new initiative promises users accurate measurements of the outcomes from TV advertising, across multiple metrics on both regional and national campaigns, tapping ITV's regional footprint to create 'a unique ability to apply different weights of advertising to a set of geographic test and control areas'.

ITV says Geo-X's tests will 'reveal the hidden effects of TV'. The service is free to all advertisers regardless of spend, is 'entirely scaleable' including self-serve options and includes modelling and adjustment for IP address geolocation accuracy. It analyses multiple KPIs including sales, visits, sources of web traffic, search, demographic response and brand tracking metrics to give 'a fully rounded view of the outcomes from TV advertising'.

Director of Strategy and Planning Kate Waters comments: 'Since its launch ITV has always given advertisers the opportunity to target by region, but it has been difficult to express digital data in a way that is aligned to TV regions. We are on a mission to make sure TV regional testing is done with the same level of rigour as our digital competitors - hence the launch of Geo-X by ITV. We estimate that if brands use all the tools and data we now have, their geo tests could be up to twice as sensitive at finding the value that telly creates'.

Web site: www.itv.com .