Kantar Ramps Up Creative Testing with LINK+ Launch
Kantar has launched an ad creative testing solution called LINK+, built on its LINK normative advertising database and integrating the firm's ad testing capabilities into one solution, with results available in as little as six hours.

<! pod><! pod>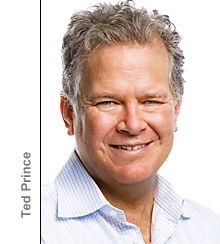 Available on the Kantar Marketplace on-demand research platform, LINK+ is trained using the Link database, which comprises more than 250,000 survey-enabled creative ad tests and tens of millions of real human interactions. With the new solution, advertisers are supported throughout the creative development journey, including with early-stage storyboard testing.

LINK+ evaluative and diagnostics metrics include four components: engagement, associations, short-term sales impact, and long-term brand equity contribution. In addition, it offers six optional diagnostics for branding, execution response and persuasion; and two optional neuroscience features, facial coding and intuitive associations. Capabilities allow advertisers to understand viewers' instinctive responses, and include a visual data interface and end-to-end creative evaluation, due to be extended soon across all ad formats.

The new tool joins LINK AI and BrandNow in the firm's suite of AI-enabled products. Ted Prince, Chief Product Officer, comments: 'With the introduction of Link AI we brought creative testing within the reach of smaller production budgets. We now deliver the flexibility that means all kinds of adverts, designed for any platform, can be consistently tested against the advertiser's priorities'.

Web site: www.kantar.com .