DoubleVerify Flags 'Made for Advertising' Sites
Digital media measurement and analytics platform DoubleVerify (DV) has expanded its brand safety and suitability solution, allowing advertisers to monitor and avoid MFA (Made for Advertising) sites, and identify MFA content.

<! pod><! pod>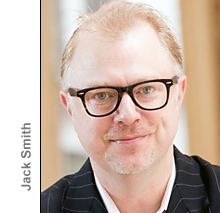 According to research conducted by the ANA (Association of National Advertisers), MFA web sites account for one-fifth (21%) of all programmatic ad impressions and attract 15% of total advertising spend, while DV's own analysis found that some MFA sites generate hundreds of millions of impressions per month. DV has now developed a proprietary MFA analysis process using a combination of human and AI-based auditing.

DV's definition of MFA sites are those whose sole purpose is to deliver advertisements - sites that can be identified by analyzing several factors across their ad monetization activities, ad traffic sources and approach to content creation. MFA is predominantly dependent on paid traffic sources, with content designed to keep users 'endlessly scrolling', and often duplicated verbatim across various sites.

DV says its approach allows for the 'deepest and most nuanced level of analysis', preventing 'miscategorization' and false positives. CPO Jack Smith (pictured) adds: 'Historically, DV has provided clients with the ability to address MFA sites upon request. With this release, DV's offering will be available in beta to all advertisers, starting on September 20th, 2023, and we will be evolving and advancing the solution over subsequent development cycles'.

Web site: www.doubleverify.com .