Harris Awarded Cinema Evaluation Contract
In the UK, Harris Interactive has been awarded the Film Audience Measurement and Evaluation (FAME) and Film Monitor research contracts by the Cinema Advertising Association (CAA). The contracts were previous managed by TNS and BMRB.

<! pod><! pod>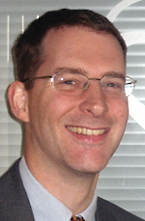 CAA is a joint initiative between cinema advertising sales houses Pearl & Dean and Digital Cinema Media, which serves to support and promote the effectiveness of cinema advertising as a medium in the UK.

Its annual FAME study provides cinema, film and media industry subscribers with details on the UK's film and cinema-going habits.

It includes details such as average party size, frequency of visit, and other entertainment viewing habits, including DVD purchase and home viewing of films through download. The service also provides information on attitudes to cinema advertising.

Harris Interactive will continue to report FAME research annually, but will also field it throughout the year, with input from cinemagoers to provide measurement of seasonal changes in cinema trends.

Sister study Film Monitor reports on audience profile information for the latest film releases, on a quarterly basis. Harris Interactive will move the study online, and add bi-weekly film data to provide 'more accurate and timely responses' from cinemagoers.

Anna Cremin, spokesperson for the CAA said that these changes would enable subscribers to access 'much more timely, accurate and granular information' on film viewing and cinema visiting habits across the year.

'Cinema continues to deliver real 'social glue' as valuable mass audiences share the big screen experience,' added Andrew Freeman, Senior Consultant Media Research at Harris Interactive. 'Our aim will be firmly focused on helping subscribers, advertisers, and the film industry at large, to maximise this opportunity, adding insight and depth to the profiles and data that the industry needs.'

Web sites: www.harrisinteractive.com and www.cinemaadvertisingassociation.com .