Social Media Tools Launched on ZappiStore
Budapest-based social media insights specialist Replise has made its Mind Radar and Social Scan social media monitoring tools available through the online research 'app store' platform ZappiStore.

<! pod><! pod>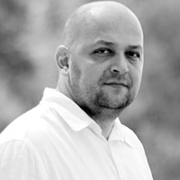 ZappiStore, whose Chairman Dan Foreman is also a Non-Executive Director of the Replise Board, already offers access to an 'express' version of TNS' ConversionModel brand equity tool; a DIY version of Millward Brown's eStatic copy-testing solution; and MMR's DIY packaging research tool ImpactLite.

Now available via the store in the UK, US, Germany, Canada, Australia and Singapore, the Replise tools are designed to delve into conversations and uncover what influences emotional and rational responses to a particular brand or product. Mind Radar's metrics cover what people feel about similar products and what motivates conversations in a particular product category, and detect long-term consumer trends; Social Scan enables users them to compare 'share of buzz' among competitors, analyse brand penetration, and discover the most effective channels to market a brand.

Lefty Balogh (pictured), Replise Head of Communications and Partnerships, comments: 'We have worked hard with ZappiStore to be able to launch our two most popular social media intelligence reports online. Both teams did their best to tailor the reports so that they not only meet, but also exceed expectations, both in terms of speed and quality.'

Web sites www.replise.com and www.zappistore.com .