Business Outcomes and Implementation
The first and last of the four areas in our definition require researchers to understand business - markets and / or marketing; supply; distribution; operations; competition; and the workings of the minds of customers and potential customers.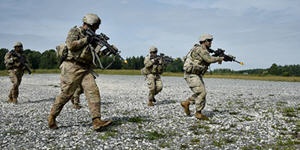 Whilst the tools available to help us do these things are changing all the time, the basic skills we need have not changed much. We're not going to go into a lot of detail about the ways in which researchers need to understand business here, because it's as complicated as business itself, and this is a discussion of MR. However, it's safe to say that a lack of understanding of other aspects of business has been one of the major faults of market researchers (and indeed of our friends in marketing) over the last fifty years, and leads to many a client ignoring findings that have taken a lot of time and effort to procure. We are a cliquey bunch, on the whole, and it ought to be a part of every researcher's professional education to go and do something utterly different for five years early in their career, so as to learn about the other pressures on companies and organisations, and set their findings more in context.
That said, a lot of business decision-makers could learn a lot from a spell in MR too. The lack of crossover is not a disaster, and there are plenty of people out there who buck the trend, in both directions - but it's something you'll hear us at MrWeb bashing on about from time to time.
In a nutshell, you can't do the second bit (data collection) well if you don't do the first – taking time to understand the specific problem, and having a good general grounding of how businesses operate and the pressures they're under. Pressure from both sides – not just their market / clients / customers. And (this is a bit less obvious but just as true) you can't do the third bit well - analysis of results - if you've not got the fourth bit in mind all the time, ie how you're going to use the analysis you come up with to actually help the business. Granted, a client will sometimes ask just for specific figures or answers and will know how he or she will use the findings - this can be fine, but it should not be the researcher's default position. Even if you're a field-and-tabs only provider, 99 percent of the time you should be interested in what it's being used for, and some of the time this will influence the work you do.
Management consultants are sometimes cynically described as like researchers but without the data (or very cynically, without the hard work). Their forte is understanding business problems and coming up with clever solutions for them. Again, good management consultants know how to gather, or source data – they take an interest in parts 2 and 3 of our definition and ensure their business nous is backed up by the facts. But they're often paid a lot more than researchers because parts 1 and 4 are valued more highly by clients than parts 2 and 3. That alone should be an incentive for researchers to take all four parts seriously.
We've talked a fair bit about how research is changing as we've defined and described it, but now let's look specifically at the new technologies.

Back to Research Objectives - Typical Approaches - Data Collection - Analysis
...skip to Neighbouring sectors, or move on to the Size and structure section.
Email this article to a friend
All articles in the 'About the Industry' section written by Nick Thomas of MrWeb during July - October 2017, and © MrWeb Ltd 2017. Thanks to GRIT, ESOMAR, the AMA and the MRS for stats and tables used.