CPO Hire and Founder's Sideways Move at Realeyes
Video attention measurement and emotion analytics specialist Realeyes has appointed former Brand Networks CEO Dave Fall as Chief Product Officer.

<! pod><! pod>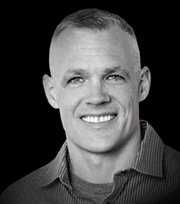 The firm uses front-facing cameras, computer vision, facial coding and machine learning technology to measure the attention and emotion of opt-in participants as they watch video content online. Founded in 2007, Realeyes has offices in New York, London, Tokyo and Budapest.

The hire will allow co-founder Martin Salo to transition out of the role and into that of Chief Strategy Officer, where he will lead strategic partnerships and innovation of Realeyes' core technologies.

Fall bring 25 years of product operations experience, most recently from Brand Networks where he oversaw a number of acquisitions; and before that as COO at Tapad, whose $360m acquisition by Telenor Group he helped facilitate. Earlier he was VP of Product Management at DoubleClick, leading the DART Search product launch and managing day-to-day operations, a role he continued at Google after the company acquired DoubleClick in 2008 for $3.1bn.

In his new role he will lead overall product strategy and operations, including for the PreView creative intelligence software and RealView mobile attention measurement product. This includes heading up commercialization of a portfolio of more than 18 patents in computer vision and attention and emotion AI.

Mihkel Jäätma, Realeyes CEO and co-founder comments: 'Dave's experience in product operations and delivery has resulted in many successful products that achieved great scale in new markets. We look forward to his leadership in commercializing our computer vision and attention AI technologies, and fulfilling our mission of creating a trillion more smiles every year. Martin and I have planned for this natural evolution in our product management leadership: we're excited for Martin to take our platform partnerships to a new level in his critical new role'.

Web site: www.realeyes.com .