Creative Buy for Stirista
Performance marketing solutions firm Stirista has acquired ZDI, a New York-based branding firm with a focus on data-driven creative solutions.

<! pod><! pod>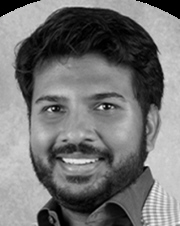 Stirista combines carefully compiled and privacy-compliant identity data with omnichannel marketing execution - web, email and social - helping clients to improve brand loyalty and acquire new customers. Since raising $13m in financing two years ago, the company has acquired data marketplace VDC (Venture Development Center) and location-based data measurement and attribution platform Nikaza. In May this year it appointed former Integral Ad Science CTO Anthony Lucia as its own Chief Technology Officer.

ZDI specializes in digital creative branding and design, and is led by founder Rich Zimmer, who will now serve as VP of Brand and Creative at Stirista. The firms say the buy will boost Stirista's continued push into CTV, and round out its omnichannel marketing initiatives.

Stirista CEO Ajay Gupta says ZDI's 'incredibly talented team' has been partnering with his firm for two years, and will 'really bolster the firm's comprehensive portal of end-to-end solutions as well as the Stirista brand itself'. He adds: 'With our push to release self-serve platforms later this year, ZDI will help build world-class solutions for our clients'.

Zimmer comments: 'We built ZDI for nearly two decades and I couldn't be more excited on finding our new home with Stirista - they have been such an extraordinary client. And the trust they have in our team and creative vision has been tremendous. As data continues to be a powerful driver of effective creative, we look forward to being a part of the future here at Stirista'.

Web sites are at www.stirista.com and www.zdi.rocks .