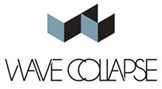 Joy Liuzzo
- President of Wave Collapse LLC
Joy is one of the most sought after research partners in the mobile industry, with expertise in all things mobile, from behavioral analysis to emerging trends to advertising effectiveness.
A frequent presenter – more than 50 conferences in the past four years - she worked until recently as Vice President at InsightExpress, successfully building the mobile research practice from the ground up and establishing the company as a leader in the space. While in this role, Joy was elected as a North American Board Member to the Mobile Marketing Association, the only researcher on the board.
She joined InsightExpress from AOL where she held a high level role that involved mobile marketing and product development and worked closely with clients at every phase of the research process. She holds a B.A. from Hollins College and an M.S. from Old Dominion University.
Joy's current articles:
(3)
The Next Great Thing or Just Hype? - 13th July, '11
Mobile Advertising Effectiveness - 22nd April, '10
Free Range Research - 6th October, '09