MRS Updates Code of Conduct
January 14 2010
In the UK, the Market Research Society (MRS) has published a revised Code of Conduct, to cover non-research activities. They include preventing the use of clients' goods as incentives in research projects.

<! pod><! pod>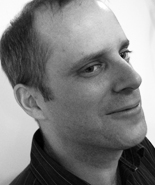 The revisions follow a year-long consultation, and are the first to be made since 2005. They are based on a set of ten new principles which have been extended to cover researchers conducting non-research activities such as policy development, marketing, professional development, regulation and quality control.

From the beginning of April, the Code will also include a new rule that prevents clients' goods, services, or vouchers being used as incentives in a research project. This new rule is based on legal requirements defined within the Data Protection Act 1998 and follows existing MRS regulations.

The updated Code of Conduct, in combination with the existing MRS Regulations on Using Research Techniques for Non-Research Purposes, sets out the legal and ethical responsibilities for researchers in conducting all their research and non-research activities.

Additionally, it recognises changes in data collection methods, notably in the online environment, by incorporating new definitions for what constitutes an 'interview' and a 'data collection process'.

Geoff Gosling, Chair of the MRS Market Research Standards Board, comments: 'The MRS Code of Conduct is founded on the principles of transparency and consent, and these principles have been retained whilst acknowledging some major societal, legal and technological changes ensuring the Code is robust and fit-for-purpose for the 21st century.'

Further minor amendments and clarifications relate to a range of research processes including questioning, interview monitoring, data collection and security of data handling. A full explanation of all changes can be found at www.mrs.org.uk/standards/codeconduct.htm .