MRIA Calls for Retention of Long-Form Census
July 14 2010
In Canada, the Marketing Research and Intelligence Association (MRIA) has lobbied the federal Government to reverse its decision to eliminate the mandatory long-form census questionnaire and replace it with a shorter version which the MRIA claims will exclude hard-to-reach respondents.

<! pod><! pod>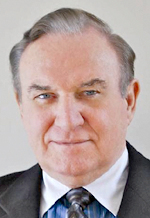 In a letter sent to the Honourable Tony Clement - Minister of Industry and Minister Responsible for Statistics Canada - the MRIA says it is concerned that the decision will impact on the 'availability, quality and reliability of essential data' that is collected about Canadians once every five years.

'The data generated by the long-form census questionnaire provide decision-makers in the public and private sectors with a deep and rich set of facts about Canadians,' states MRI President Ed Gibson. 'The robustness and reliability of the data is due to the huge sample involved (one in five households), and because response is mandatory.'

The Government is proposing replacing the existing questionnaire with a new National Household Survey (NHS), which would have a wider distribution to one in three households.

However, Gibson says that this would result in a 'substantially lower' response rate, with the resulting data being 'less robust' as a result of hard-to-reach segments of the population not being included among respondents. He adds that this could lead to the eradication of the 'only reliable, national source of information' on aboriginal educational achievement.

In addition, Gibson argues that without robust census data, it will be difficult for governments to respond effectively to shifting patterns of need in the populace, or to introduce changes that provide the greatest value for money.

'Data generated by the Canadian census long-form questionnaire provides input for the sample designs for other national surveys. This makes it possible for MRIA members to use national census data to adjust their survey results to be nationally representative,' Gibson adds.

The US Government has eliminated its own long-form from its decennial census, and replaced it with a new mandatory American Community Survey (ACS) - an ongoing statistical survey which is distributed to around 250,000 addresses monthly (or 3 million households per year).

Earlier in the week, UK Cabinet Office minister Francis Maude hinted that the UK's national Census may be axed in the future, with substitutes reportedly including Post Office records, council data and credit check agencies.

Web site: www.mria-arim.ca .


All articles 2006-20 written and edited by Mel Crowther and/or Nick Thomas unless otherwise stated.